Yep, We Need More Blame
Josh Marshall
We're now getting more information about what new data was behind the CDC's revised guidance on COVID-era masking. An internal power-point presentation was shared with The Washington Post and the CDC will apparently be making a public presentation today. One key datapoint seems to be an apparent super-spreading event on July 4th in Provincetown, Massachusetts which suggests very efficient spread of COVID among vaccinated people. As you know, I have followed the emerging data very closely. There's so much conflicting data on transmissibility and even what constitutes transmission and infection (more on that later) that it's really, really hard to know what's happening. I would say the more you dig into the data the more confusing it gets, not less. With all that said though it's clear that Delta COVID is much more transmissible than earlier versions and that available vaccines, while still very effective, are not as effective as they appeared to be and likely were even a couple months ago.
That sucks. But here we are.
Read More
| News
As the Jan. 6 committee holds its first hearing Tuesday, lawmakers' primary focus will be the storming of the Capitol. Law enforcement witnesses will discuss how that day unfolded, and what they saw as they defended the building against the rioters who flooded in, seeking to confront members of Congress.
Read More
Since President Joe Biden first ascended to office flanked by the barest effective Senate majority — an evenly split chamber and Vice President Kamala Harris' tie-breaking vote — one Senate rule has earned more ink than any other: the filibuster. In its current form, the filibuster demands 60 votes to proceed to debate on most legislation.
Read More
| Prime
Sometimes, in politics, an evocative piece of imagery sticks and becomes something of a meme. "Democrats in disarray." "Shattering the glass ceiling." "Drain the swamp."
Read More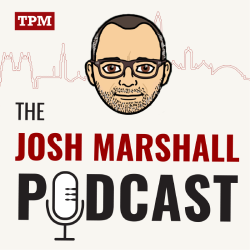 Ep. 182: Pelosi's Veto
While discussing the fate of the bipartisan infrastructure package, Josh and Kate react in real time to the news that Speaker Nancy Pelosi is rejecting some...