Looking Back From Abroad #2
Josh Marshall
From TPM Reader SA …
I'm a long-time TPM reader (back to 2002 or something) and one of the original prime members and also a TPM insider. I live in NYC, most of the time. My wife and I are both professors at a university in New York City and we have small children (ages 6 and 4). We are overall extremely lucky: no one got sick and we are not in much danger of losing our jobs. But, the lack of child care, and the *uncertainty* around child care, has just been really tough.

About a month ago we were in a zoom meeting with the school where our smallest is registered for pre-K when we were blindsided by the sudden realization that ***they were really contemplating not opening the schools full time.***
Read More
trump commutes stone sentence
| News
The 81-year-old Secretary of Commerce Wilbur Ross, in Greece on an official trip last September, was awakened from his early-morning slumber by a call from the then-White House chief of staff. It was about the President's baffling claim on Twitter — made the previous Sunday — that Hurricane Dorian, bound for the east coast, was actually going to hit Alabama.
Read More
| Cafe
When I decided this month's reading list would be centered around the idea of beach reads I could not have foreseen the number of cooking memoirs my coworkers would suggest. In retrospect, I shouldn't be too surprised given the number of recipe swaps that take place among TPM staff and the fact that we have a Slack channel simply entitled "food."
Now I'm hungry.
Read More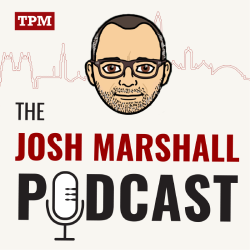 Ep. 128: Double Trouble: Why This Year's Flu Vaccine Will Be So Challenging Amid COVID-19
Josh, Kate and David talk about the state of the coronavirus pandemic, as every other developed nation runs circles around us in combating the virus. Kate a...
MEMBER EXCLUSIVES
PRIMEWIRE