Hope and Grief
Josh Marshall
It is such an uncanny period in the COVID pandemic. Many of us are now for the first time thinking concretely, realistically about what we'll do when this is over. We have good reason to think it's not that far off. Where will we go? Who will we spend time with? And yet amidst that optimism and anticipated relief we are also in the midst of the very worst of the crisis. Judged by death toll yesterday was the worst day in the history of the epidemic. 2760 deaths were recorded, exceeding the 2752 deaths recorded on April 15th. While some part of that number may still be a reporting backlog from the holiday weekend there is every reason to believe that record will be exceeded again and again over the coming weeks and possibly months. All the evidence suggests it will get worse, quite likely much worse, and stay worse at least into February.
| Miscellany
Today, TPM is 20 years old. This December, as we close out one of the most exhausting, stressful, and bizarre years of our lives, we'll be revisiting and celebrating some of the most interesting and noteworthy events from TPM's history.
Read More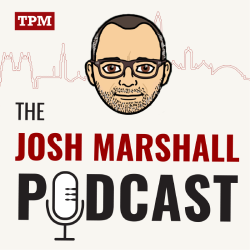 Ep. 148: The Georgia Question Mark
Josh, Kate and David discuss the variables in the Georgia runoff election in light of Trump's upcoming visit....
MEMBER EXCLUSIVES
PRIMEWIRE